English here and below. – Doporučujeme setkání s izraelskou kurátorkou Debby Farber, které se koná v úterý 14. května 2019 od 16:00 do 17:30 na Akademii výtvarných umění (U Akademie 4, Praha 7). Pracovním jazykem angličtina. Událost na facebooku, podrobné informace v dole. Akci pořádá AVU a Tamara Moyzes.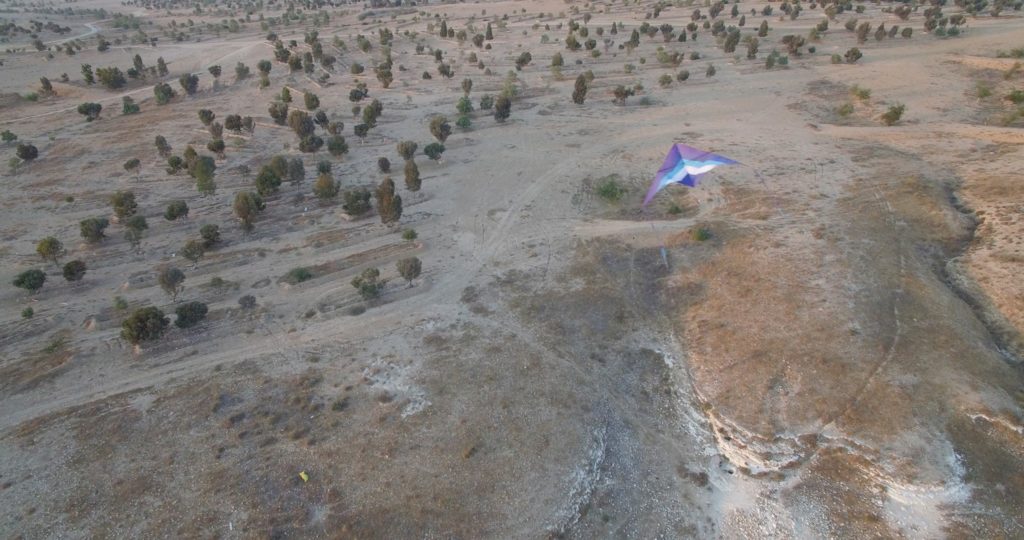 Debby Farber will present her recent exhibitions she had curated in the gallery of the Israeli NGO Zochrot / זוכרות / ذاكرات and will reflect upon the political possibilities and potentialities of art activism in Israel-Palestine. Among the projects presented: "Houses beyond the Hyphen", project which seeked to raise awareness to the erased historical memory of the urban space of historical Palestine, and reweave relations – both imaginary and concrete – between people, homes, buildings and streets – in the urban space through artistic interventions installed inside private former Palestinian looted houses and "Ground Truth": A research based exhibition in collaboration with the acclaimed research agency "Forensic Architecture" and the Palestinian Bedouin village of Al-Araqib which facilitates the collection and production of historical, legal and material evidence that map historical remains of Al-Araqib villagers' sedentary settlement on their land. Pivotal within such projects is the process of knowledge production and dissemination, which departs from the understanding that art is charged with the potential to ignite social change and must therefore distance from the nation state.
Bio:
Debby Farber is an independent curator based in Leipzig. She is the former curator of the art gallery of the Israeli NGO Zochrot where she conceived, commissioned, curated and organised numerous long-term art projects, group exhibitions and solo projects which call for a radical reassessment of history in Israel-Palestine and awareness of how colonial processes impact our present time. Her artistic projects seeks to develop conditions that enable collective encounters and experiences, underpinned by a critical view towards the denied and silenced Palestinian History in Israel, by deploying eclectic, site-specific projects and research based art exhibitions. See here the link for past exhibitions and projects: https://zochrot.org/en/gallery/all.
Debby completed her MA with distinction in the Cultural Studies Program from The Hebrew University of Jerusalem and BFA in Fine Arts from the Bezalel Academy for Arts and Design, Jerusalem. Today she is a PhD student and visiting fellow in the Institute for Political Science at Leipzig University, Germany, where she explores linkages between Visual Culture, History and Political Geography focusing on the visual historiography of Israel/Palestine.
Debby Farber was invited by Tamara Moyzes, doctorand of AVU.
Lecture will be spoken in Aula AVU in English.
Photo: "Ground Truth", Ariel Caine (Forensic Architecture, Goldsmiths University, London), Hagit Keysar (Public Lab).