Sunday 13th of March at 5:30 PM at café Kampus (Náprstkova 10, Prague 1)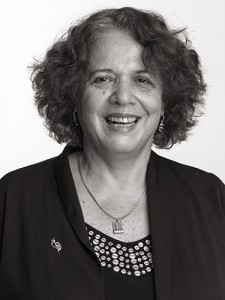 Česky zde – Update on 15 March: Thanks everyone for attending! Photos will be available soon on facebook, the video recording will be in the upcoming weeks on the Debating Club pages.
Nurit Peled-Elhanan, Israeli academic and human rights activist, Sakharov Prize for Freedom of Thought laureate, and the official guest at One World Human Rights Festival invited by the European Parliament, will give a lecture on Sunday 13th of March at 5:30 PM on her book Palestine in Israeli School Books: Ideology and Propaganda in Education (2012). The event is organized by International Solidarity Movement Czech Republic group and takes place at the lounge of café Kampus (Náprstkova 10, Prague 1). The event is in English only. Thank you for sharing the event on facebook.
Please note: Nurit Peled-Elhanan will also speak at One World Human Rights Festival, specifically on Saturday 12th of March after two films: Truth, Nothing, But… (starts at 2PM at Světozor cinema, small hall) and The Wanted 18 (starts at 5PM at Světozor cinema, big hall).
More about Nurit Peled-Elhanan:
An Israeli born in 1949, Nurit Peled-Elhanan is a university lecturer and author. In 1997 her 13-year-old daughter Smadar was killed in a suicide attack carried out by a Palestinian in West Jerusalem.
'My little girl was killed just because she was an Israeli by a young man who was oppressed and exasperated to the point of suicide and murder just because he was a Palestinian. Both are the victims of the Israeli occupation of Palestine. Now their bloods are mixed on the stones of Jerusalem that have always been indifferent to blood'. She did not allow Israeli authorities, including the prime minister, to attend the funeral ceremony.
The daughter of the famous General Matti Peled, renowned for his pacifist and progressive campaigning, Nurit Peled has become a symbol of those in Israel who fight against the occupation and for the freedom of Palestine.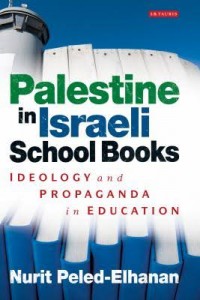 She is also very committed to changing the mentality of the Israeli society, in particular the young generation. Her latest publication, entitled Palestine in Israeli school books: Ideology and propaganda in education, draws attention to an education in Israeli schools that appears to lean towards racism rather than tolerance and diversity. She has been strong in her criticism of world leaders including George Bush, Tony Blair and Ariel Sharon for 'infecting their respective citizens with blind fear of the Muslims'.
Nurit Peled Elhanan is a co-initiator of the Russell tribunal, an International People's Tribunal established in 2009 to examine the role and complicity of third parties in the violations of international law committed by Israel against the Palestinian people.
In 2013 she participated actively in the Sakharov Prize Network Conference, repeatedly calling attention to the suffering of children in conflict and under occupation. As war broke out in Gaza again in July 2014, Nurit Peled-Elhanan took the media and online: 'I am writing to you from the mouth of hell. Genocide in Gaza, pogroms and massacres in the West Bank and shell-panic in Israel… I call on the EU to use all the diplomatic and economic tools at its disposal to help save my country from this abyss of death and despair in which we live…and restore life to Jews and Palestinians alike'.
Source: European Parliament, Sakharov Prize
See also videos:
Related articles: