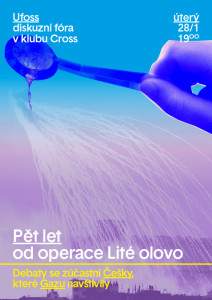 Czech group of International Solidarity Movement (ISM) cordially invites you to a debate dedicated to Gaza: "5 Years After Cast Lead": Tuesday 28 January at 7pm at Cross Club (Plynární 23, Prague 7 – Holešovice).
The debate will open with Jana Ridvanová, Czech activist who visited Gaza in early 2009. Then we will connect to Gaza and talk with Ayah Bashir, BDS and One Democratic State Group activist, Sameeha Elwan, writer, Mohammed Abed Allah, ex-coordinator of international delegations to Gaza, and Khaled Shebab, student of Business Administration and Astronomy lover. Full details below. Thanks for sharing on Facebook, Nyx.
About the participants: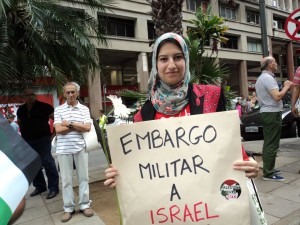 Ayah Bashir holds a master's degree in global politics from the London School of Economics and Political Science (LSE). Her first degree was in English language and literature. She is a member of the Gaza-based organizing committee for boycott, divestment and sanctions (BDS) against Israel and a supporter of the One Democratic State Group (http://www.odsg.org/co/).
More info: http://electronicintifada.net/people/ayah-bashir
Sameeha Elwan – I'm a 22-year Palestinian who after witnessing a 23-day War felt obliged to talk about the injustice done to our people who for the last 62 year have been witnessing an immense brutality and a vigorous attempts of ethnic cleansing by means of displacements, massacres, and war.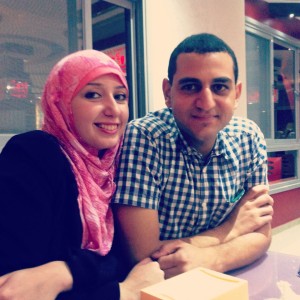 I did survive a war after which "kids still go to schools, doctors and nurses still take care of their patients, men and women go to their to work, organizations have their meetings and people continue to live which seems to be an offence to all those Israeli extremist who simply want all Palestinians either in prison or driven away completely. The military solution which they have tried hasn't worked at all and never will work". Palestinians will continue to survive.
In quest for freedom, equality, and life, I write. For the love of the land, I write. With a faith in humanity, I would still write.
"Remember the solidarity shown to Palestine here and everywhere… and remember also that there is a cause to which many people have committed themselves, difficulties and terrible obstacles notwithstanding. Why? Because it is a just cause, a noble ideal, a moral quest for equality and human rights." Edward Said.
More info: http://sameeha88.wordpress.com/ | http://mondoweiss.net/author/sameeha-elwan | Gaza Writes Back — Youtube — collection of stories from Gaza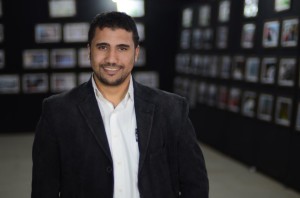 Mohammed Abed Allah – An activist, Media Worker and Director of Palestine Network. He is from the Gaza Strip, having been present in Gaza throughout the last two Gaza wars. He has been the Gaza coordinator of numerous delegations into Gaza including Welcome to Palestine and Miles for Smiles.
More info: http://www.ipalestine.org.uk/#!about_us/csgz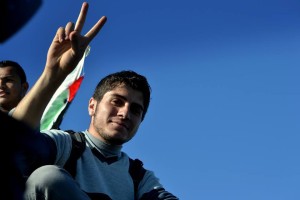 Khaled Shebab – A third year student at the Islamic University of Gaza studying Business Administration. Khaled likes to pursue activities that involve understanding the world in a broader context. He is a volunteer at the Atlas Center for Israeli Studies and a human rights activist. Among the many apartheid related issues he discusses, Khaled especially likes to shed light upon the injustice of Palestinian detainees in Israel. His interests extend beyond subjects that are in close proximity to his daily life. He is fascinated by astronomy and uses his free time to help organize an astronomy club that partly exists in order to educate the public about this field of study as well as trying to acquire telescopes from outside Gaza. The study of the stars is a reminder to those under siege that there is a world beyond that which oppresses them. In such ways, Khaled is one member of the Palestinian youth that continually inspires, educates and collaborates with those around him.